Elder Law is complex. Funding nursing home care, Medicare or Medicaid planning and guardianship issues require integrated solutions. Free consultations are always available. 
Protect Yourself. Protect Your Family. All With Peace of Mind.
The Golden Years Newsletter™
ElderLawAdviser.com is a trusted source of independent ideas and information that has assisted thousands of individuals, families, and businesses. We provide free educational resources and connect users with independent Fee-Only attorneys who are part of the 1800ADVISER.COM network. 
Elder Law Attorneys in the network can handle all aspects of critical legal matters that impact seniors. This includes wills, trusts, estates, Medicare and Medicaid planning, long-term care, and guardianship issues
Read to take the first step? Reach out to request a no strings attached FREE CONSULTATION or ask any question with complete privacy. Alternatively, you can visit 1800ADVISER.COM and browse the only toll-free online directory for Fee-Only professionals in the United States. 
→ WHY SHOULD I USE AN ELDER LAW ATTORNEY IN THE 1800ADVISER.COM NETWORK?
Our network consists of some of the most respected and experienced legal professionals in the industry. Attorneys in the network have deep experience in Elder Law matters. Whether you require assistance with estate planning, long-term care planning, guardianship, or issues related to Medicaid and Social Security, they are committed to providing personalized support with compassion.
→ HOW MUCH DOES AN ELDER LAWYER ATTORNEY COST?
A Fee-Only elder law attorney charges clients directly, avoiding commissions from financial or legal product sales or referrals. After a FREE CONSULTATION, cost can vary. Depending on your location and the desired level of engagement, rates can start as low as $100 per hour or $1,500 to $10,000 (or more) for a flat-fee package. All fees are negotiable and agreed upon in advance.
100% Independent
100% Objective℠
ElderLawAdviser.com is part of a family of Fee-Only websites, all of which provide FREE educational resources, trusted ideas, and wisdom. We offer FREE CONSULTATIONS to anyone. 
Powered by
1800ADVISER.COM
, we can answer your questions and connect you with independent and experienced financial advisers, accountants and attorneys. 

Trusted Partner for Carrying Out Your Wishes
With roots dating back to 1998, we've supported thousands of individuals, families and businesses. Independent Fee-Only services promise transparency without hidden strings.

Compassionate, Independent and Objective
Not only are we 100% independent and 100% Objective, but we can be compassionate and sensitive to the unique needs and concerns of all individuals, families and businesses.

Real Humans Providing Wisdom & Guidance
If you prefer working with robots or software engines that provide artificial intelligence or computerized advice without considering human emotions, we are not the right fit. We provide wisdom & guidance.

Private Free Consultations
At the heart of our commitment to you is privacy. Your information is never sold to third parties. Private free consultations are one-on-one sessions to help you decide if 100% Independent & 100% Objective advice will benefit you.
All legal services performed by independent attorneys licensed in your geographic area.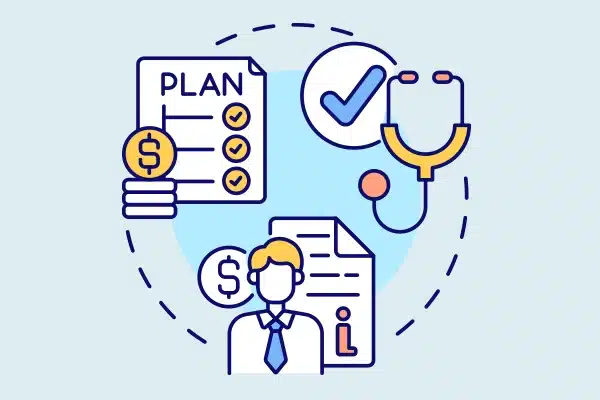 Long-Term Care Planning
We help clients to protect assets while still qualifying for Medicaid to pay for long-term care.
Guardianship And Conservatorships
We can assist you in the appointment of a guardian or conservator for a loved one who is no longer able to make decisions for themselves.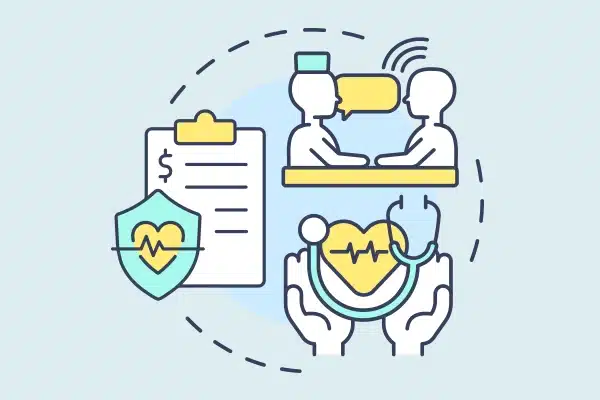 Compare Medicare Plans
We help clients create a plan for the distribution of assets and the management of their affairs after they pass away.
Advanced Directives
We assist clients in creating legal documents, such as living wills and durable power of attorney, that will ensure their wishes are followed in the event that they become incapacitated.
Protect Against Abuse
We can provide guidance on how to protect oneself or a loved one from elder abuse and financial exploitation.
Medicare & Medigap Insurance Selection
We can help clients understand the options available and review the coverage they need to meet their healthcare needs as they age.
Our Network of Elder Law Attorneys
Powered by 1800Adviser.com
CLICK ON A STATE BELOW TO FIND ONE NOW!